BUILDING HOMES FOR FAMILIES LIKE YOURS & MINE
Sage Homes LLC is a family-owned and operated homebuilding company with over 15 years of experience building homes in Florida. Our family is dedicated to helping you design and build the home of your dreams. 
Look no further than Sage Homes LLC for award-winning, functional, and customizable new homes. We specialize in building energy efficient & accessible Florida-style homes that fit your needs and budget. 
Welcome to Sage Homes LLC!
"Paradise" describes the coastal communities of Southwest Florida for many reasons. Not only is this area home to wonderful weather, beautiful beaches and a more carefree lifestyle, but it is also one of the best places in the country to live and buy a new home.
Sage Homes is a home builder based in Punta Gorda, FL. We serve Punta Gorda and surrounding communities with a variety of home building, remodeling, and home construction services. Our Florida-style homes are designed especially to fit each clients' budget and lifestyle. We have engineered all of our new home designs to meet or exceed high standards in energy conservation and storm safety.
If you are ready to start life in your dream home, we will build on your lot or ours in Punta Gorda or in Charlotte County. Additionally, we can assist you in finding your ideal home site. For more information about our services, past work, or life in Southwest Florida, please give us a call at (941) 575-7242 or fill out a contact form.
Ask about our metal roofing and solar panel options!
Sage Homes is proud to provide beautiful, high-quality home building, remodeling, and home construction services in Punta Gorda, Charlotte Park, and the surrounding areas. Take a look at the map below to see our greater service area and call 941-575-7242 to schedule an estimate today! We look forward to building with you!
Our online system gives you easy access to everything about your project. You can make selections, see progress, browse photos, review financial decisions, send messages, and more. All from any computer, tablet, or smartphone.
Jim K.
"Not planning to build another home but we would not think twice about having Sage homes do it again. We feel we got our monies worth plus. To move into a new home and expect it to be letter perfect is unreasonable. There will always be some adjustments needed. Sage has been prompt to address any issue. We have been treated as a valued customer and appreciate it. If someone wants a custom builder we would only recommend Sage Homes."
Brianna G.
"Paul was amazing and I'm so happy we chose him to build our home. We did a lot of research before choosing Sage Homes and we ended up with a beautiful, custom, well built home. He was easy to work with and great at communicating everything with us. Highly recommend!"
Jason P.
"Excellent quality and great people! I would highly recommend Sage Homes to anyone looking to buy or build a quality home."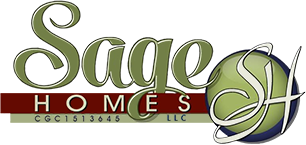 Sage Homes LLC
1133 Bal Harbor Blvd #1139-339, Punta Gorda, FL 33950