Sage Homes LLC in Punta Gorda, FL is dedicated to helping customers create and remodel their home of their dreams. We provide a range of construction and consultation services across Charlotte County, Florida.
Aside from building beautiful, functional homes in Punta Gorda, FL and beyond, we value all of the professional relationships we've built over the years. We especially value the partnerships we've created with our professional real estate partners. Your assistance in the Sage Homes sales process is appreciated and we honor your commitment to the industry. The hard work, financial investment, and dedication you have to bringing a buyer to the table is important and appreciated.
We are committed to your success and offer a commission of the total sales price (less any seller concessions or incentives) to those licensed agents and/or brokers who comply with our simple regulation guidelines.
It is preferred that agents accompany buyers and register before or on the first visit or meeting with Sage Homes. Please refer to the sidebar on the right for our current hours. Other times are by appointment, so please call (941) 575-7242 or email SageHomesFL@gmail.com.
Please log into our system via the link below & register your clients with us.
If you have any questions, please contact Paul at SageHomesFL@gmail.com.
Agent's professional fee registration is protected for 60 days. Registration may be extended by re-registering the client.
Please contact Paul for a case-by-case determination of commission if a buyer has previously visited our Model and registered with us directly.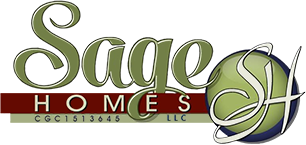 Sage Homes LLC
1133 Bal Harbor Blvd #1139-339, Punta Gorda, FL 33950